ONLINE
The Future
of Urban AI
How is AI transforming the urban environment? Can we create self-repairing cities? What is the Internet of Nature? Why are Synthetic Populations reshaping the future of Transportation Modeling?
To answer these questions (and many others !) we interviewed and exchanged with global pioneers in the emering field of Urban Artificial Intelligence (Urban AI).
They come from Berlin, Amsterdam or New York. They are architects, CEOs or researchers. But they all have in common that they imagine, design and develop the Urban AI of tomorrow.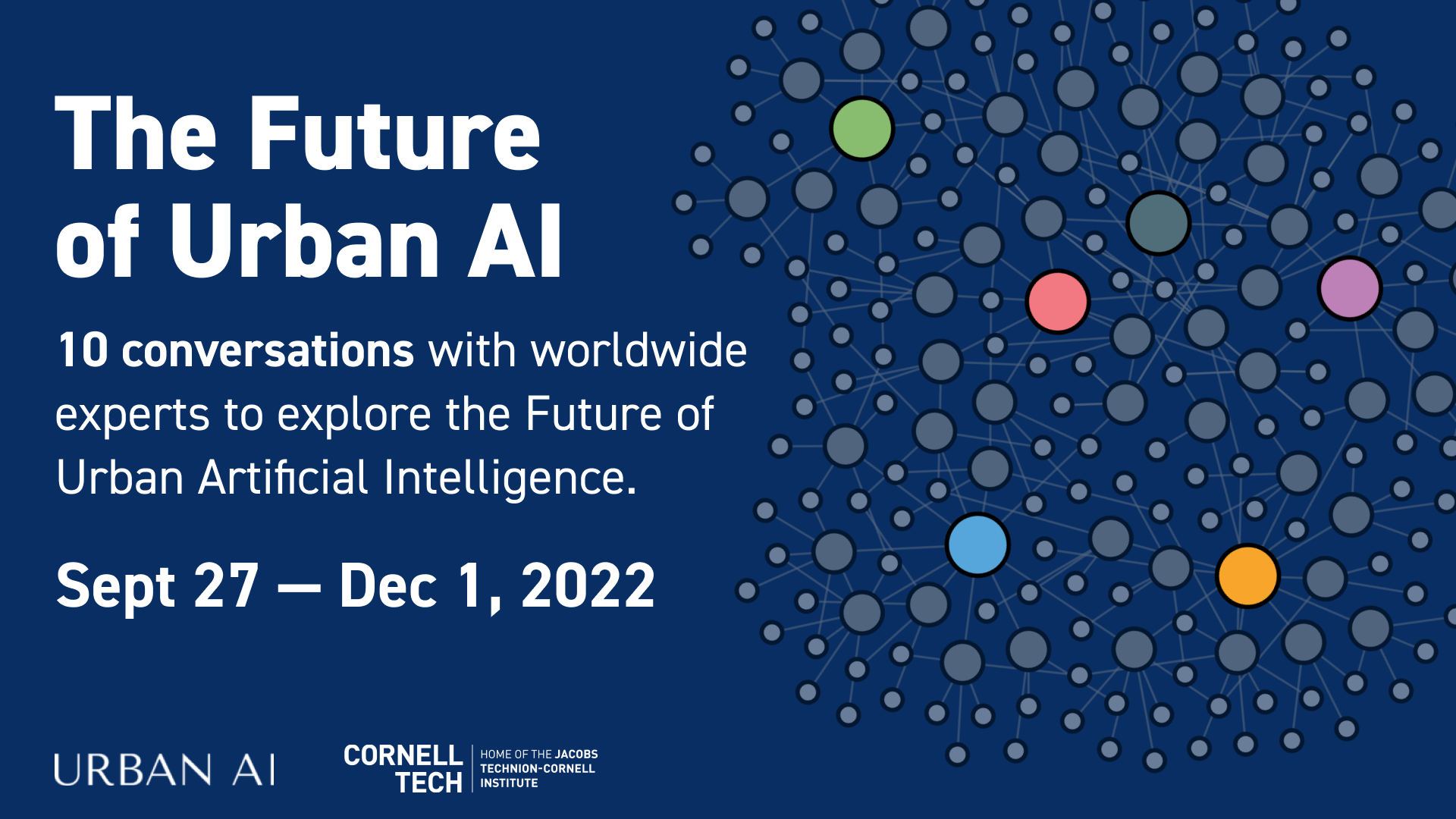 AMSTERDAM
AI for Regenerative Cities
Ideas around the regenerative city have prompted us to rethink the way our cities are designed to promote urban development that is in harmony with the local conditions and the boundaries of the planet. The regenerative city not only preserves the capacities and capabilities of ecosystems, but it actively aims to regenerate them.
The aim of this event was to shed light on the processes and systemic changes required to create a regenerative city, how practitioners across different fields and sectors are implementing regenerative strategies using AI and data and challenges/ opportunities associated with this.
PARIS
GEOPOLITICS OF SMART CITIES
With the growing US-China rivalry and the rise of Safe Cities, digital infrastructures and urban technologies are more than ever becoming the new geopolitical battleground. But who are the stakeholders of this new order? And how are they interacting and expressing themselves?
We explored those questions (and many others!) with worldwide and multidisciplinary experts.